Steven Seagal is an extraordinary person. He is extraordinary in his way of living and even the place where he lives.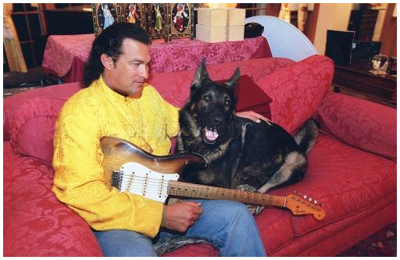 Steven Seagal & Guitar & Tyson

Guitars ................
Steven Seagal in his bedroom with an impressive collection of Fender guitars.
Steven Seagal Collects Guitars
""MOVIE 'bad boy', Steven Seagal has a new lease on life. His latest movie, Exit Wound, was number one when it opened at the United States box office on Friday, March 16, where it made US$19 million. It is currently number three at the box office with US$34 million.
Now he is looking to launch a successful musical career with an album which the movie star described as "youthful hip-hop, R&B, contemporary and modern.
The actor/singer is an avid collector of guitars. He has between 30 and 40 of the instruments made mainly made of ashwood and rosewood in one room measuring 7 metres by 8 metres at his Bel Air mansion, in California, United States.
"When you sleep in that room you feel you are surrounded by music and by the history of music," he told Showbiz.
He has some of his guitars on a four-poster bed, with others "mostly on the floor."
"I spend most of my time playing the guitar," he said.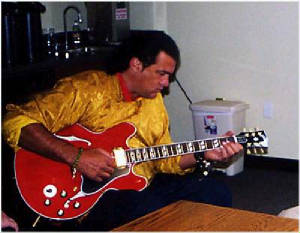 The movie star started collecting his favourite instrument "many, many, many years ago." Among them are guitars previously owned by some of the biggest names in music, including Stevie Ray Vaughn, Albert Cawlings, Lenny Kravitz and Jimi Hendrix. But his most prized was given to him by the late Albert Cawlings.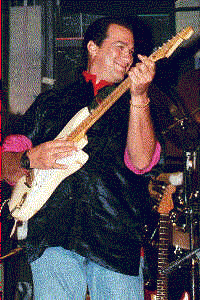 "Before Albert Cawlings died, he had requested that his wife, Gwen, give me his guitar and amplifier. This guitar is over 30 years old," he told Showbiz, adding that Mr. Cawlings was a dear friend.
"My guitars are some of the greatest on earth," he told Showbiz.
"They all give different sounds ­ when I want smooth, rough, mean, anything there is a special guitar I play. I had more guitars, but when I became a Buddhist, I did not want too many material things and anything I was too attached to. So I sold most of them," he said.
He said that the two Stratacaster guitars made by Fendi that he brought to Jamaica were two of his most special. One was made in 1954 and the other in 1956.

Steven Seagal & Maingard Guitars
(Cape Town - South Africa - May, 2005)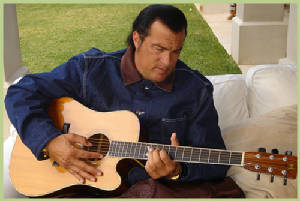 Steven Seagal trying out a Maingard D.
In May 2005 Steven Seagal arrived in Cape Town to make a film called the "Mercenaries".
It is well known that Steven has a fantastic collection of vintage guitars, both electric and acoustic. I have heard that his collection of vintage Martin's is one of the best in the world.
It was therefore a great honour for me to get a call from Steven's Personal Assistant, asking me to please bring in some guitars to his house for his perusal.
That was the beginning of a wonderful few hours and weeks spent around Steven and his entourage, talking guitars, Bhuddism and life.
Steven was to my mind very taken with my guitars and my Dreadnought guitars in particular. He went on to commision me to make him something very special and unique, using an aged top and selecting from a variety of my Brazilian Rosewood backs and sides.
As Steven is predominantly a fine electric guitar player, one of his briefs was that the guitar should have a fantastic sound, but using light gauge strings, 11 to 52 .
The design aspects of the guitar have therefore been altered, and I am confident that the finished instrument which is still in pieces will be to his satisfaction.
We spent interesting time discussing meaningful and spiritual Inlays for the guitar. Which you will see when its finished in approximately two months time, end of July 2005.
Article and photos: taken from Marc Maingard Official Site


& Weapons........!!
Las Vegas Classic Knife Show
January 16 -18, 2004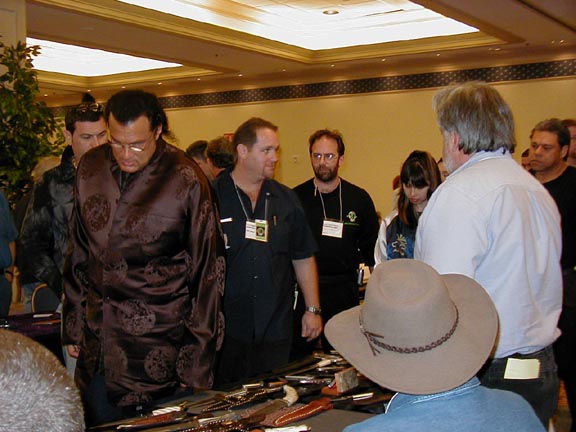 Feathers & Lace
Overall length: 8 1/2"
Closed length: 5"
Blade Steel: Lace Damascus
Handle: Sculpted Mother of Pearl
Bolsters: Engraved w/ Gold Inlays by David Morton
Extras: File worked Rocker Bar w/ Diamond
Anodized, Jeweled and file worked Liners
file worked Blade, Spine & Interior
18kt Gold Plated Daisy Screws
Purchased by Mr. Steven Seagal 1/16/2004 at the Las Vegas Classic Knife Show (*)


Seagal expertise with firearms is somewhat extensive also; He has a collection of Colt 1911's and is an expert in combat techniques.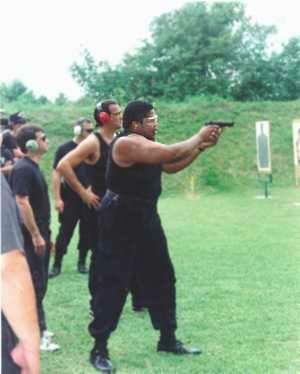 Shooting at Polygon
Terry Tussey has been working very closely with film star Steven Seagal while building several guns for the film Mega-Star.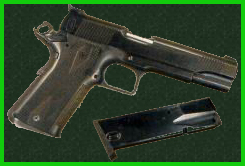 Cold 1911 M
The most elaborate of the Caspian/Tussey/Seagal pistols is this one built on a high capacity Caspian Frame and employing a hybrid compensator. Seagal has nothing but praise for the Caspian products. He has genuine appreciation for their basic quality and in turn the finished guns created by Tussey. (**)

Steven Seagal at Poligon in Romania
September 3, 2005
Superstar Steven Seagal visited to the Tunari Police firing range where he saw how the Romanian Police train and how the do target practice. Steven wanted to take his shot at the target, the same way as the Police did, but he did not want to use the GLOCK (a maker of guns) guns that the Romanian police uses, he used a COLT 45 like he has in America.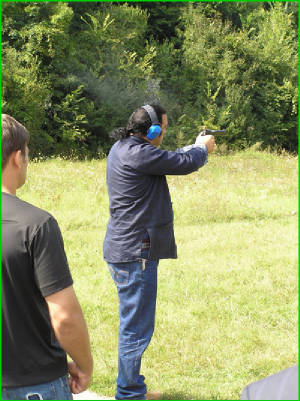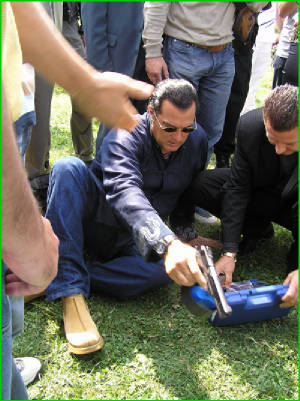 Romanian Police officials have said that Steven Seagal was very precise and accurate when shooting and that his result was deemed very good for someone who does not make a living out of shooting REAL LIFE bad guys. They said that in movies it is much easier to shoot since you are using fake bullets and the target already has little explosions in his clothes made to look and sound like bullets hitting the target. They said that the had not expected Steven Seagal to be so good with a REAL weapon in a close to real situation.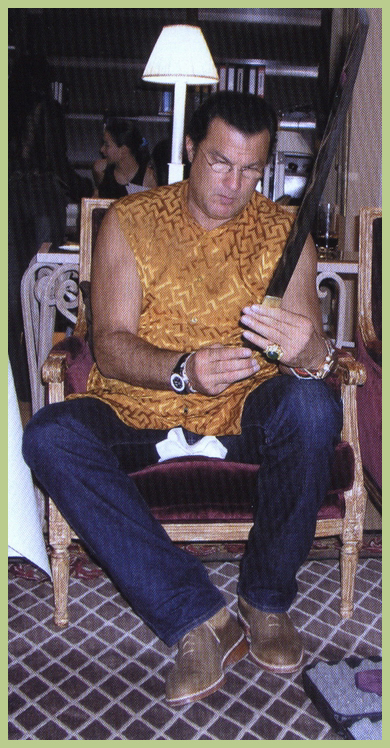 Steven Seagal & Sword
A true martial artist must have a knowledge of the philosophical,spiritual,artistic & physical world that surrounds him...Not only does Steven Seagal have a vast knowledge of the Aikido hand to hand street fighter capabilities, but also possesses an array of asian art weapon knowledge as well.. (*****)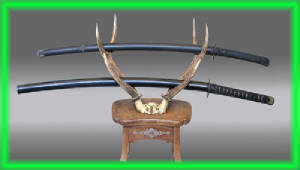 Authentic Japanese Samurai Sword: Ka-Ta-Na
Often times that is the only way a guy can get a permit to carry concealed firearms legally. He carries almost all the time.
He is not afraid to be known as a shooter and gun owner among the politically correct Hollywood elite. (******)